The Three Lions fell to their first qualifying defeat in a decade as debutant Zdenek Ondrasek secured the Czechs a deserved win against Gareth Southgate's stuttering side.
Victory in Prague would have assured progress to next summer's tournament with three matches to spare – but Keane sensed England were not up to the task from the first minute.
Group A table
| Team | Played | Points | GD |
| --- | --- | --- | --- |
| England | 5 | 12 | +14 |
| Czech Rep | 6 | 12 | +2 |
| Kosovo | 5 | 8 | 0 |
| Montenegro | 6 | 3 | -10 |
| Bulgaria | 6 | 3 | -6 |
"I don't think England looked right from the start of the game," the Sky Sports pundit said on ITV. "They didn't seem sharp, a lot of bickering going on towards the end, which is fine because they're upset.
"To me, there was almost a bit of arrogance from England."
Few expected anything other than an away win given the 5-0 shellacking handed out to the Czechs at Wembley in March's Group A opener at Wembley.
Expectation grew with Harry Kane's early spot-kick, only for Jakub Brabec to quickly bring the Czech Republic level and provide the platform for substitute Ondrasek to punish a ponderous England performance and seal a shock 2-1 win.
Brabec's immediate equaliser means that 36 per cent of goals England have conceded under Gareth Southgate have come from set pieces.
Keane added: "It's certainly a big problem, and Gareth, having been a centre-half, will probably be having sleepless nights a bit.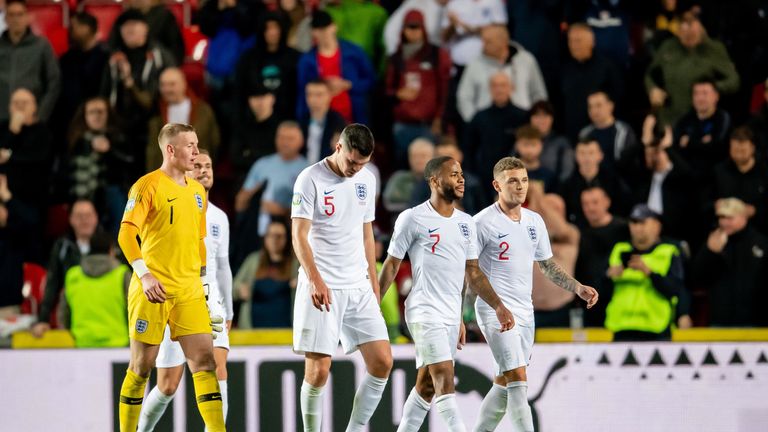 "Sometimes you have to lose to win, as long as you're learning your lessons. But what I've seen from this team over the last year, and there's no need to panic, but they don't seem to be learning from those sloppy mistakes. Against a better team, you will suffer for it."
The result ended a 43-match unbeaten run in Euro and World Cup qualifying matches stretching back to a 1-0 loss in Ukraine in October 2009 – and was an outcome Southgate's men could hardly argue with.
After Kane opened the scoring in the fifth minute, Jordan Pickford would have a far busier night in Prague than he will have expected and was beaten five minutes from time by debutant Ondrasek – a gut punch that will not derail Euro 2020 qualification but raises big questions.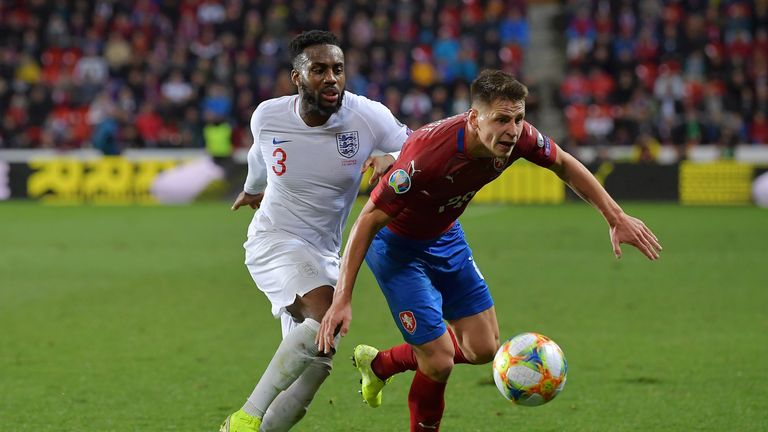 Keane said: "There's no need to panic. Gareth's record has been outstanding. But my concern always for these players, is that I think sometimes these players don't learn. You can't keep waiting for these lads.
"Danny Rose gave a performance tonight, my goodness, someone has got to get hold of that guy. Shocking, abysmal. I think he'll be the same in another three or four years, some players don't learn from their mistakes, and you will suffer for it."