Sanchez impressed in his first start against Premier League opposition since Solskjaer took charge last month, and netted United's first goal of the evening with a fine finish.
And he clearly impressed his new boss with a good all-round performance before he was substituted with 18 minutes to go, with the Norweigan paying tribute specifically to him after the game.
"It wasn't like Alexis had an open goal, it was a great finish," he said. "Every player, the more confident you get the more you want to get on the pitch and train and work on yourself and you trust yourself.
"He has been injured lately so it was great to see him get 65-70 minutes tonight and he can only improve and I think he knows that himself."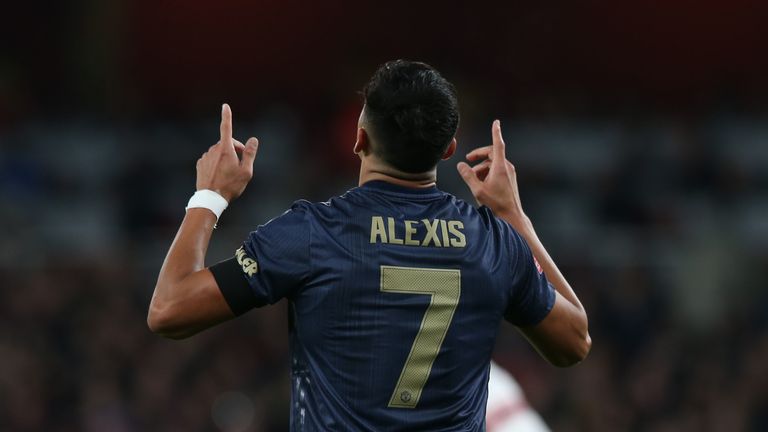 Victory extends a dream start to former player Solskjaer's second spell at Old Trafford, this time in a management capacity, with his record now reading eight wins from as many games.
But even with a surprise 1-0 win over Tottenham at Wembley under his belt a fortnight ago, the United boss said Friday's result at the Emirates had been the best of the lot to date.
He said: "It was a massive step forward for us performance wise, as a team, the structure in the team was miles, miles, miles better compared to Tottenham a couple of weeks ago where we hung in there and David (de Gea) saved us.
"Today, Sergio (Romero) had a fantastic save at the start of the first half, but our structure was miles, miles, miles better.
"We have been working on that, we need to dig in and defend properly against good teams.
"I am not here to get excited, I am here to keep on improving the team, improving the players and just look to the next game.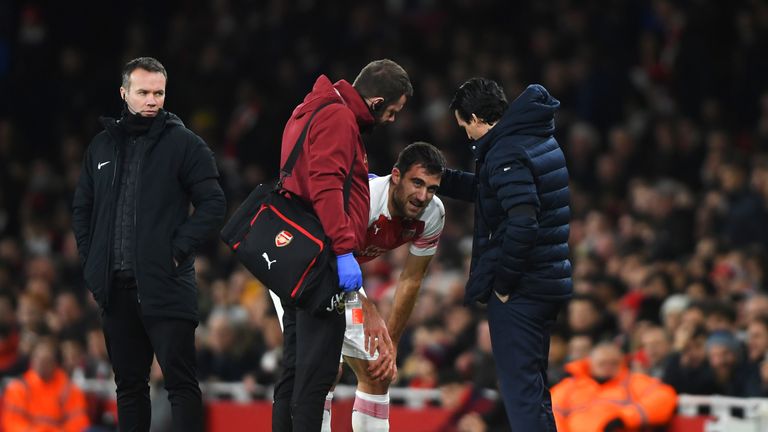 "It is a league game, a massive league game for us at home again. Tomorrow we will enjoy sitting back in the chair and enjoy watching the FA Cup."
Arsenal boss Unai Emery's day was bad enough without the loss of defenders Laurent Koscielny and Sokratis Papasthatopolous to injury, but he said it was the other end of the pitch which had proved most problematic for his side.
He said: "They were very clinical today and in the moments when we attacked, we got into the box but couldn't produce the last action to score.
"We deserved more but we played against Manchester United who are in their best moment of the season, and they have a lot of players to make the difference. (Marcus) Rashford and Martial came on as well." Skysports